Welcome to Urban Ecology
Urban Ecology is dedicated to developing harmony with urban planning and nature.
This site highlights all that Urban Ecology has accomplished over the years. We hope these archives inspire you to continue the pursuit of harmony between urban planning and the natural world around us.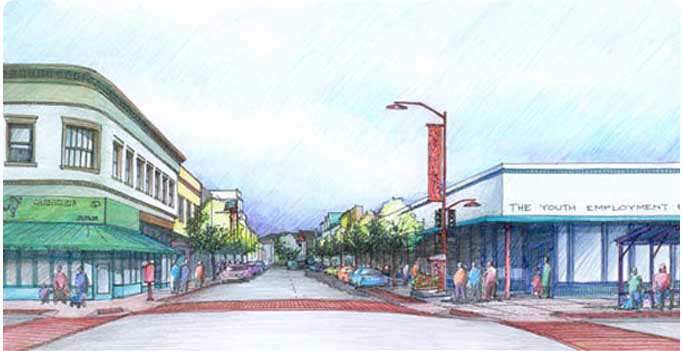 Urban Ecology is published to provide information and encourage dialogue on issues related to the urban environment, city and regional planning, and metropolitan affairs.
Urban Ecology gives voice to an ecological urbanism. It encourages readers engaged in urban design, governance, and activism to incorporate ecological sensitivity into their work and to understand the links between the built and natural environments and the many-layered concerns and needs of the people who live in urban settings around the world.
Success Stories!
Below are just a few of our success stories. You can find more details of some of these success stories under our Community Design Consulting section.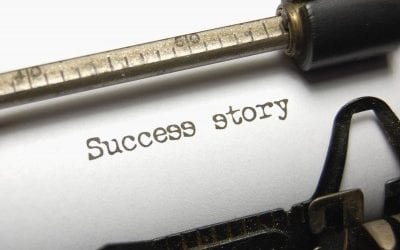 Oakland, California Challenge A thriving population of homegrown neighborhood artists has emerged in Oakland's San Antonio, encouraging community participation in the arts through after-school training programs, events for young adults, street banners and murals,...
read more
Community Design Consulting Services
Some of our past projects.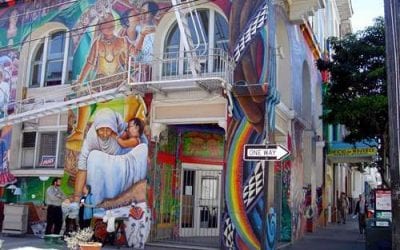 Mission Corridor Plan Commercial Revitalization
read more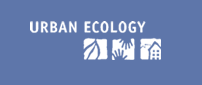 Just north of downtown Oakland, the Telegraph-Northgate neighborhood displays familiar signs of disinvestment: the major retail corridors are lined with vacant storefronts; the older houses are crumbling; and the parks are filled with graffiti and shards of glass. But...
read more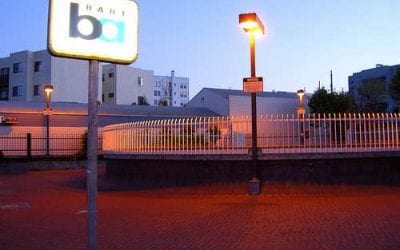 24 th Street BART Plazas Community Design Plan
read more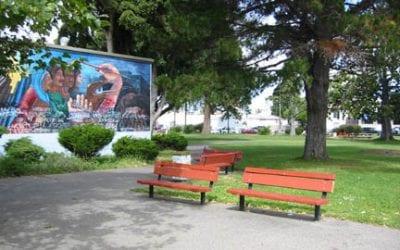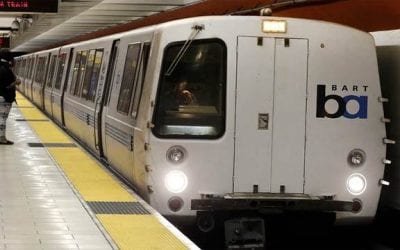 The 16th Street BART Community Design Plan is the result of a nine-month community planning process organized to address neighborhood concerns about the 16th Street BART station area in San Francisco. The Community Design Plan provides both general guidelines and...
read more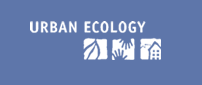 Visitacion Valley Neighborhood Center Plan
read more
Past Articles from Our Journal
You can visit our contact page to submit your own article! Find all our past journal articles here.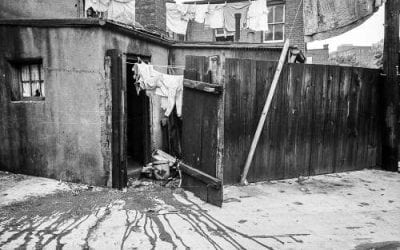 By David Winslow Nestled among the back alleys of many existing neighborhoods is a large, fallow urban resource. Alleys and backyards, if reclaimed as sites for secondary dwellings, could sustain unobtrusive and affordable new housing with only modest increases in...
read more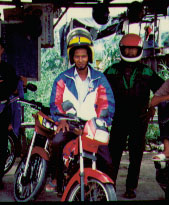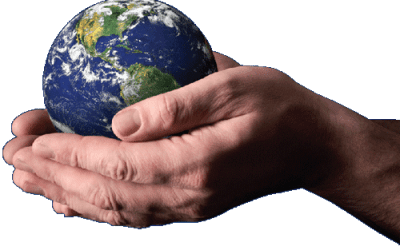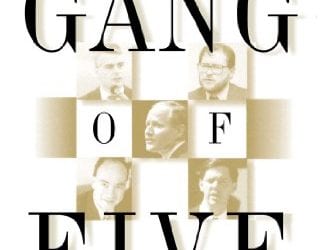 Gang of Five: Leaders at the Center of the Conservative Crusade
read more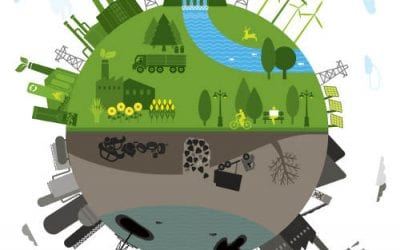 Santa Monica Sustainable Building Guidelines As part of its Sustainable City Program, adopted by the City Council in September 1994, Santa Monica is developing "Sustainable Building Development Guidelines" which may prove a useful model for other cities. A draft...
read more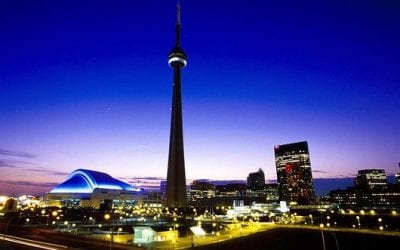 by Monika Jaeggi Known for years as one of the most narrow-minded and uncosmopolitan of the British colonial cities, Toronto has become the most culturally diverse city in the world since the 1960s as a result of rapid immigration. International surveys also...
read more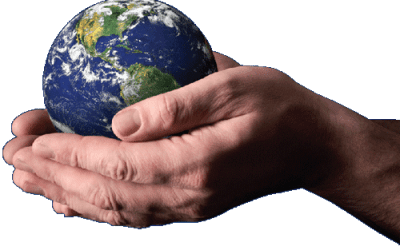 Waterfront Park in Venice A 1,400-acre urban park is taking shape on the site of a landfill on the lagoon facing Venice, Italy. Parco San Guiliano will contain 13 activity centers featuring boating clubs, marinas, museums, an aquarium, a marine biology research...
read more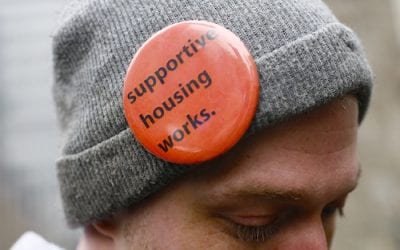 By Kate Bristol Consider these scenarios: a young man with a serious mental illness is ready to move from a group home to independent living in the community, but must find a housing unit he can afford on a $640 per month disability benefit. A women with two small...
read more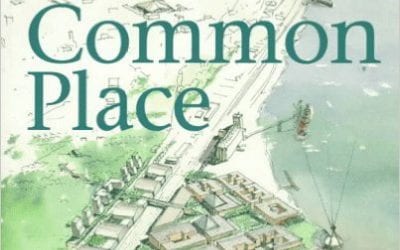 by Douglas Kelbaugh reviewed by Stephen Wheeler One the most important challenges facing urban ecologists currently is to develop a language of urban design that integrates different scales -- the building, site, neighborhood, city and region -- in ways that further...
read more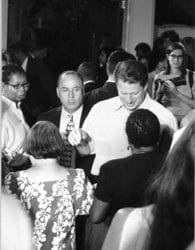 By James B. Goodno Not too long ago, cities figured prominently in national politics. As a result, presidential candidates offered urban programs as a matter of course, and public investment flowed into housing, community development, transportation, social...
read more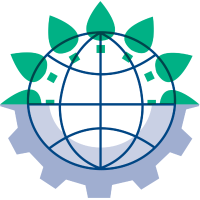 Investment Firm Backs New Urbanism Columbus Realty Trust, one of the nation's leading real estate investment firms, is backing "new urbanist"-style housing development. Stating that "Columbus is a proponent of 'New Urbanism'," the firm is seeking to invest in...
read more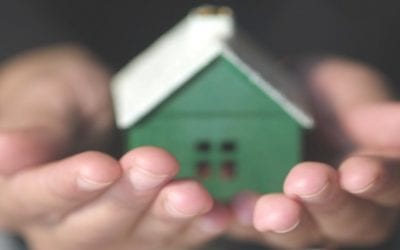 by Myron Orfield The forces of polarization — the push of concentrated poverty and the pull of concentrated resources — operate throughout metropolitan regions. Because the dynamics are regional, only a regional approach can change them. There is little that...
read more
Contact
Thank you for visit UrbanEcology.org! We encourage any and all suggestions, inquiries, and communications via our contact form. Thank you for supporting us.
Recommended Resources:
Find out where you can bet on our San Francisco 49ers at BettingSitesUSA.net.