Welcome to Urban Ecology
Urban Ecology is dedicated to developing harmony with urban planning and nature.
This site highlights all that Urban Ecology has accomplished over the years. We hope these archives inspire you to continue the pursuit of harmony between urban planning and the natural world around us.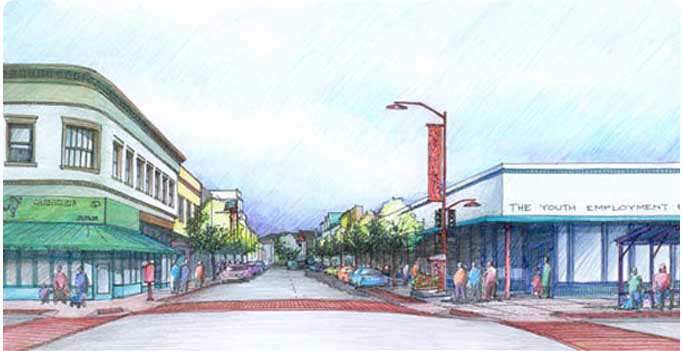 Urban Ecology is published to provide information and encourage dialogue on issues related to the urban environment, city and regional planning, and metropolitan affairs.
Urban Ecology gives voice to an ecological urbanism. It encourages readers engaged in urban design, governance, and activism to incorporate ecological sensitivity into their work and to understand the links between the built and natural environments and the many-layered concerns and needs of the people who live in urban settings around the world.
Success Stories!
Below are just a few of our success stories. You can find more details of some of these success stories under our Community Design Consulting section.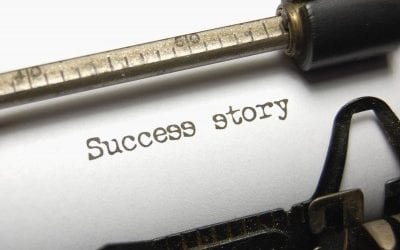 Richmond, CA Background Nevin Park sits at the center of Richmond's Iron Triangle, an inner city neighborhood that is an historic hub of the City's African-American community. The Nevin Community Center and the Richmond Museum of History, housed in a landmarked...
read more
Community Design Consulting Services
Some of our past projects.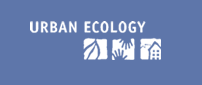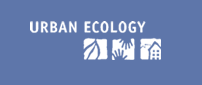 Just north of downtown Oakland, the Telegraph-Northgate neighborhood displays familiar signs of disinvestment: the major retail corridors are lined with vacant storefronts; the older houses are crumbling; and the parks are filled with graffiti and shards of glass. But...
read more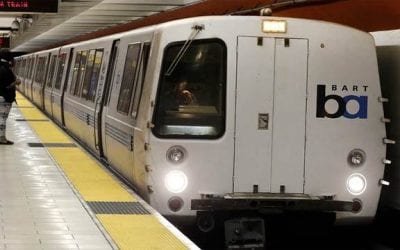 The 16th Street BART Community Design Plan is the result of a nine-month community planning process organized to address neighborhood concerns about the 16th Street BART station area in San Francisco. The Community Design Plan provides both general guidelines and...
read more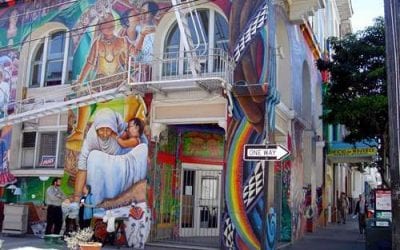 Mission Corridor Plan Commercial Revitalization
read more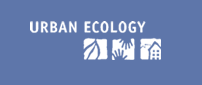 Urban Ecology's Community Design Program is a cutting-edge example of how a sustainable vision embraces both social justice and environmental health in our cities. In collaboration with grassroots groups in low-income neighborhoods, Urban Ecology creates plans that...
read more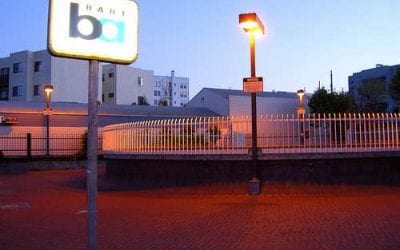 24 th Street BART Plazas Community Design Plan
read more
Past Articles from Our Journal
You can visit our contact page to submit your own article! Find all our past journal articles here.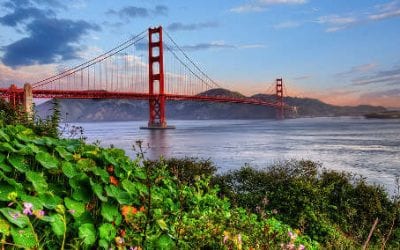 Edited by Stephen Wheeler Although the Bay Area is moving away from sustainability in many ways -- in terms of automobile use, resource consumption, suburban sprawl, affordable housing and equity, for example -- it is making progress in other areas. Following...
read more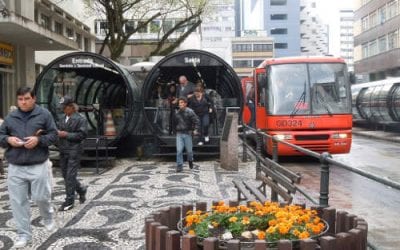 by Tim Alley Brazil is a country of many big cities, and most of them have their share of urban problems -- poverty, overcrowding, sanitation. The city of Curitiba is an exception. In fact, Curitiba is known as "The Ecological Capital of Brazil." I went there...
read more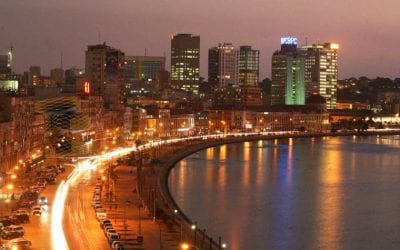 Angola Project Wins Planning, Architecture Contest
read more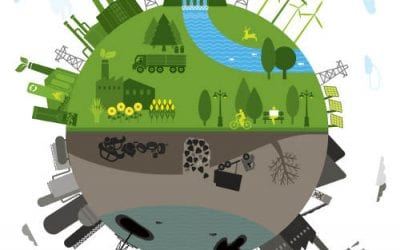 Germany Moves Toward an Eco-Economy Germany already leads the world in recycling, with its requirement that manufacturers take back their packaging and a system in which all items marked with a Green Dot are picked up by a recycling consortium paid for by...
read more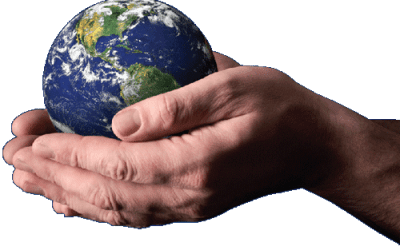 Waterfront Park in Venice A 1,400-acre urban park is taking shape on the site of a landfill on the lagoon facing Venice, Italy. Parco San Guiliano will contain 13 activity centers featuring boating clubs, marinas, museums, an aquarium, a marine biology research...
read more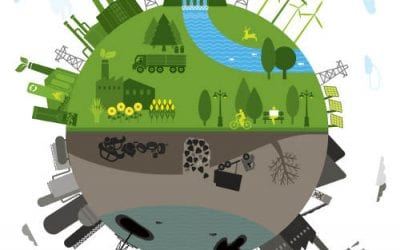 Ecotown Begins Construction in Virginia Work began in May 1996 on the new ecological town of Haymount, Virginia, near Washington, D.C. Designed by the "new urbanist" firm of Duany & Plater-Zyberk, the community will feature 4,000 housing units in multifamily...
read more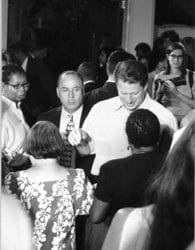 By James B. Goodno Not too long ago, cities figured prominently in national politics. As a result, presidential candidates offered urban programs as a matter of course, and public investment flowed into housing, community development, transportation, social...
read more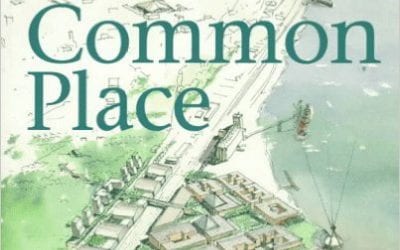 by Douglas Kelbaugh reviewed by Stephen Wheeler One the most important challenges facing urban ecologists currently is to develop a language of urban design that integrates different scales -- the building, site, neighborhood, city and region -- in ways that further...
read more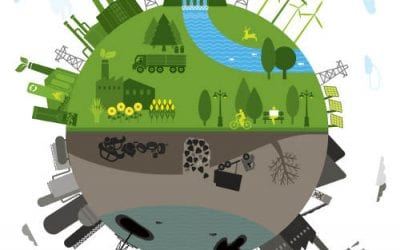 Santa Monica Sustainable Building Guidelines As part of its Sustainable City Program, adopted by the City Council in September 1994, Santa Monica is developing "Sustainable Building Development Guidelines" which may prove a useful model for other cities. A draft...
read more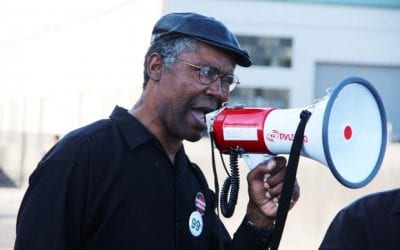 by Enrique Gallardo Since the 1970s, groups of concerned citizens have mobilized in response to environmental degradation in their neighborhoods. The concept of environmental justice originally denoted a negative freedom: the right to live free of environmental harm....
read more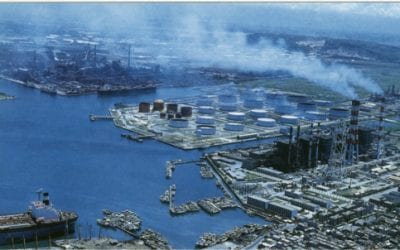 by Randy Hester The waters of Tsengwen River and Chi Ku Lagoon along Taiwan's southwest coast are the scene of a controversy that is increasingly familiar around the world. Taiwan's President Lee Tung Hui and many land speculators support a 7000-acre development...
read more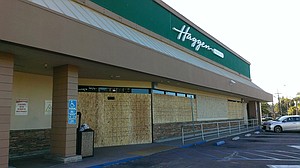 By Michelle Mascarenhas Over the past 30 years, supermarket chains in Los Angeles have closed older, less profitable urban stores to build bigger and more modern markets in the suburbs. This trend follows the out-migration of middle-class households from the city....
read more